Tired of conventional wedding halls with little personality, charm or individuality? Do you prefer dancing barefoot on the grass with your dearest friends and family while surrounded by nature? We may have just the perfect thing for you! Repro Eko Farm offers intimacy, charm and plenty of rustic chic for a special and romantic feeling on your wedding day.
We believe that your special day should be really authentic, relaxing and natural. So that you can enjoy it with your favourite people and really connect to uplifting feelings and moments.
We host smaller weddings and celebrations during the warmer months of the year (usually from May till September). Our newly constructed country-style shed can fit up to 80 people for your special day. The shed is connected to the garden and the stream, so you can go into the green the entire time- relax on the sofas outside, dance, walk around… The surroundings can be decorated with candles, torches and lights, which adds to the romantic feeling.
We would love to serve our delicious home made vegetarian or vegan food for you. The menus can be designed according to your wishes. You can opt for a full course dinner with entries, soups, main courses and desserts, or we can serve a buffet style menu and the guests can take food whenever they feel hungry. 
We also serve drinks: natural juices, homemade regional wines and liqueurs, beer, coffee and tea. If you would like a broader selection of drinks such as cocktails, that can also be arranged. 
After you have celebrated your heart out, you and some of your guests can sleep in the house. Accommodation for other guests can also be arranged in the nearby hotels and guesthouses if required. 
Feel free to contact us regarding all the details, dates and prices.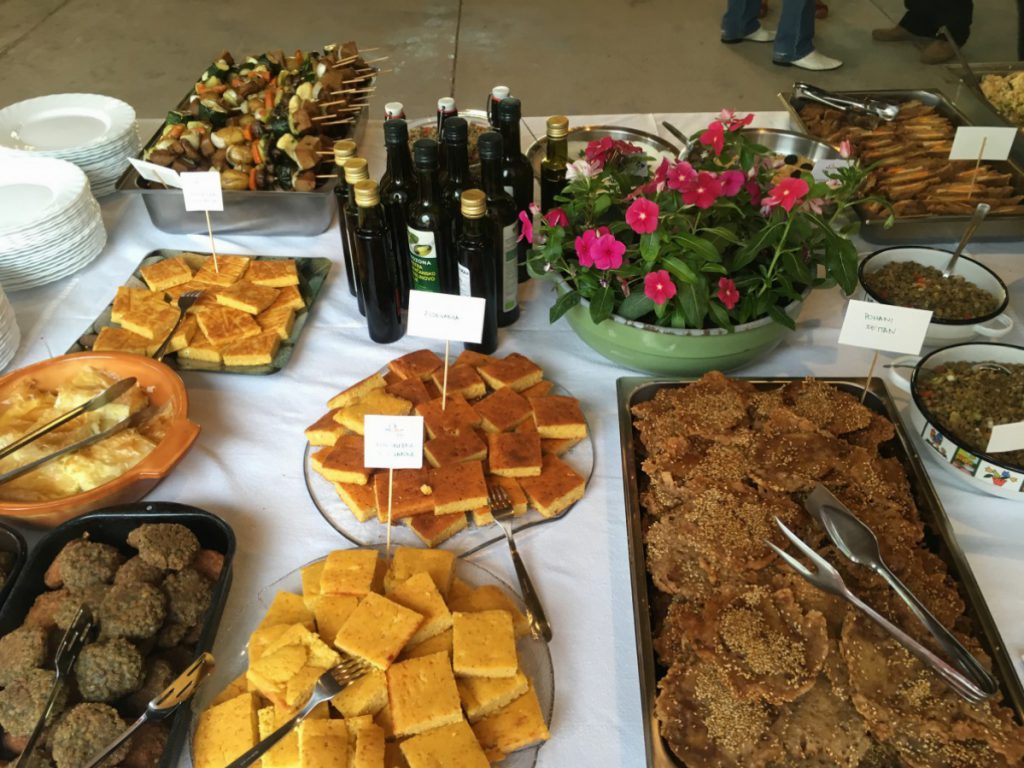 "Warm vibrations in our hearts"
"In 2012 we celebrated our wedding on the beautiful Repro Eko Farm. It was our great pleasure to celebrate our wedding day on the beautiful estate of Repar family, in the atmosphere of honest hospitality, joy and dedication from our hosts. Delicious homemade food, excellent hosts and relaxing nature are a wonderful recommendation for everyone! It was especially important for us that the food is vegetarian, and it is also manually prepared. Our guests were amazed, and they especially appreciated the option to spend the night at the farm. The warmth and friendliness of our hosts are still vibrating strongly when we think of our wedding. Thank you from the bottom of our hearts!"